MULTI-SPLIT

AIR CONDITIONERS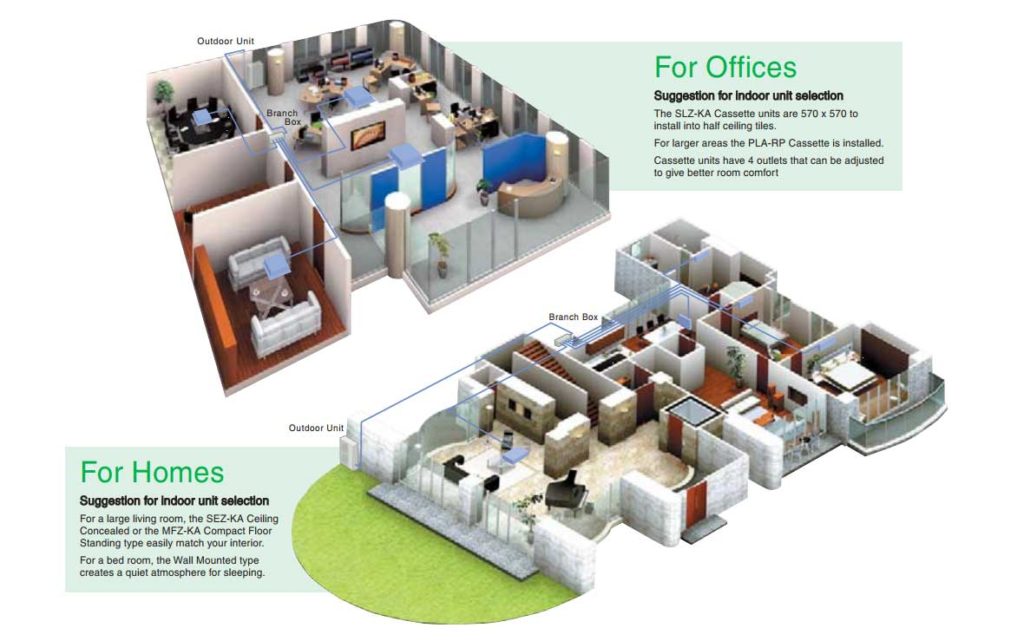 MULTI-SPLIT AIR CONDITIONERS
Able to cool anywhere from two to five rooms, multi-split air conditioners use a single external air conditioning unit to provide cool or warm air across an extensive interior area. One of the most advanced air conditioning solutions, home and business owners can individually control each room, setting different temperatures across homes and workplaces. This versatile air conditioning solution is perfect for commercial and residential environments lacking the space for ducted air conditioning and delivers benefits such as:
Multiple rooms can be individually controlled for optimal comfort

Reverse cycle delivers both warm and cool air to 2 – 5 rooms

Energy-efficient and space-saving
We can advise you on a great range of split-system air conditioning units (heating and cooling and cooling only) from world-leading brands such as Mitsubishi, Daikin. Talk to our technicians about your air conditioning requirements today.
TO TAKE CONTROL OF THE TEMPERATURE IN YOUR HOME OR BUSINESS ...