DUCTED SYSTEM

AIR CONDITIONERS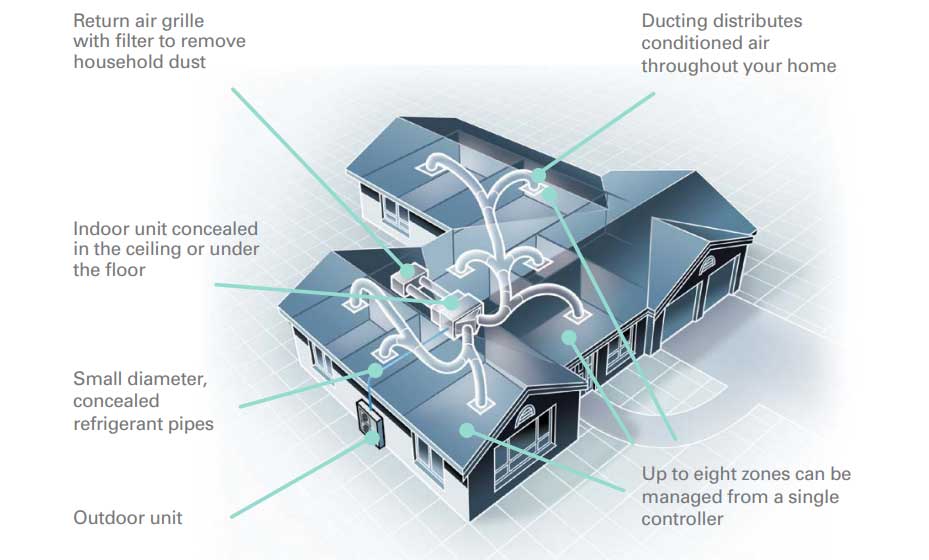 DUCTED SYSTEM AIR CONDITIONERS
One of the most popular air conditioning solutions, ducted system air conditioners are versatile home conditioning units providing both hot and cold air to interior home and workplace environments. A ducted system air conditioner provides you with the ability to deliver hot or cold air (reverse cycle air-conditioning) to the areas selected around your home or place of work. With amazing developments in technology, ducted system air conditioning units deliver superb benefits ranging from:
Reduced operational costs by cooling only the areas selected

Enhanced interior aesthetics with only air vents visible

Energy-efficient with minimal maintenance
Ideal for all properties, especially large residences and workplaces that may require multiple split-system air conditioning units, our ducted system air conditioners from Daikin and Mitsubishi are a top choice. Let our expert technicians advise you on your requirements today.
TO TAKE CONTROL OF THE TEMPERATURE IN YOUR HOME OR BUSINESS ...